We Buy Sinkhole Homes 1-888-564-1075
5155 Lakewood Drive; Ridge Manor, Florida 33523-8879
According to the geotechnical engineering report claim No. YHM DP 41591 File No. 04-087 done by WRS Consulting Engineers Inc. on June 28, 2004, this property has been identified as having sinkhole activity and/or sinkhole conditions. Most sinkhole activity in Florida is the result of subterranean erosion or "raveling" of the soils into solution channels and cavities in the underlying limestone formation. The process of internal erosion is generally caused by downward seepage of groundwater (recharge) into the limestone aquifer. Recharge occurs when there is a hydraulic connection through the confining beds and a difference in piezometer level between the surficial and limestone aquifers. Under certain circumstances, soil particles will migrate downward during the groundwater recharge process and a subsoil structure will erode. With time, "raveled" conditions can propagate upward and cause a sinkhole at the surface. In some instances, sinkhole activity is manifested at the surface as a shallow depression or minor relaxation of the foundation soils which develop gradually rather than a sudden collapse. It is WRS Consulting Engineers's opinion that the recommended avenue of remediation is grouting. It is recommended that 22 to 24 grout injection points be installed pumping 175 to 275 Cubic Yards of grout under pressure. Sinkhole Remediation should only be performed by licensed, bonded, and insured contractors and the remediations must be performed to the recommendations of this WRS Consulting Engineers engineering report claim No. YHM DP 41591 File No. 04-087.
3 Br 2 Bath 1,552 sq ft +/-
CB Construction
Year Built 1979

Ski Lake!
Central Air-conditioning
sinkhole damaged!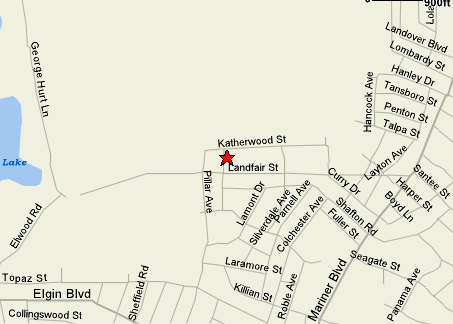 Apex Acquisitions & Holdings, LLC. is an investment co. We Buy Sinkhole Homes. We will give you a FAIR offer within 24 hours. CASH closing in 3 days! Once you settle with your insurance company, call us!
1-(888)-564-1075 (TOLL FREE)
Site Map
See more ugly homes for sale!